Alabang: Metro Manila's Southern IT-BPO and Industrial Capital
Located in Muntinlupa, Metro Manila's southernmost city, Alabang is a barangay that has evolved from a simple farming village to one of the bustling IT-BPO destinations in the entire National Capital Region. Alabang is popular for the numerous large-scale car dealerships around the area. Just a few kilometers away from Alabang lies Cavite's large-scale manufacturing industry and semiconductor facilities. ON Semiconductor Philippines, ROHM Electronics, and Toshiba Information Equipment Philippines are some of the notable manufacturers in the area.
More like a city than a barangay, Alabang is similar to BGC since its large area and advanced facilities give the impression that it is a "city within a city."
Office space for rent in Alabang is ideal for companies of different sizes for establishing corporate headquarters because of the barangay's advantageous location and amenities. In fact, Alabang hosts some of the largest corporations in the country. U.S. telecommunications provider Verizon has an office in the area. Meanwhile, the Philippines' largest ISP and telecom, PLDT, is moving into a brand new, exclusive office building within the barangay.
Where Work and Play Meet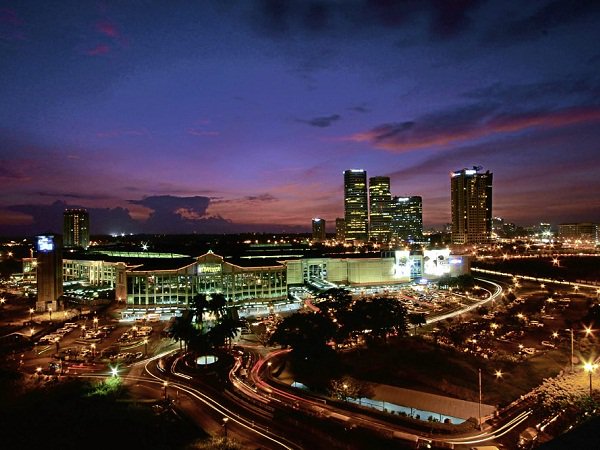 Alabang is a commercial and retail center offering a diverse range of office buildings and shopping malls. These provide both employees and executives with different choices for leisure after a day's work. Festival Supermall and Alabang Town Center, prominent shopping malls in the Philippines, are both located within Alabang.
The barangay is also home to Filinvest City, a master-planned development with options for living, leisure, and work. One notable office building currently finishing construction is the modern One Griffinstone building. This building offers numerous options for a private office or coworking space for rent. The building is one of the most technologically advanced office buildings in all of Metro Manila. It proves perfect for all kinds of business operations, from finance to IT-BPO services.
Other office space locations in Filinvest City include the Civic Plaza and Northgate Cyberzone. Northgate Cyberzone is a popular IT-park within the area, offering an alternative to the established IT-BPO hotspots of BGC and Makati. Various community services such as a fire station, post office, and local government offices surrounds the popular commercial area, Civic Plaza.
Connected, not congested
Alabang is one of the first barangays throughout Metro Manila that integrated pure-fiber optic internet connection within its premises. Highly recommended Fiber optic internet transfers data faster on fiber optics vs its copper cable counterparts. This provides businesses in the area with quick and uninterrupted internet speeds.
Another benefit of establishing a headquarters in Alabang is less congestion since it is south of the known CBDs and is adjacent to cities that have low traffic indices. Alabang and Muntinlupa makes commuting easier compared to the CBDs. The only traffic threat within the area is Alabang-Zapote road, which can get extremely congested even in the morning.
Overall, startups and multinationals alike can stay and scale within Alabang. This competitive business district is already a sought-after business destination due to its infrastructure and accessible location, and with its consistent growth, Alabang may just become Metro Manila's next CBD.