The Philippines remains the "BPO Capital of the World," with 2016 total revenues in the sector amounting to almost $24 billion. A projected total revenue of $50 billion is estimated by 2020. This sustained income has only allowed the IT-BPM industry in the Philippines to flourish. It also ensures future investment from global players that are yet to set up operations in the country.
Forecasts for 2019 reflect the continued interest of multinational BPO providers in the Philippines. From driving demand for private offices in the Philippines to manpower and virtual staff requirements, this coming year is going to be a pivotal point for the Philippine IT-BPM sector.
Office Space Demand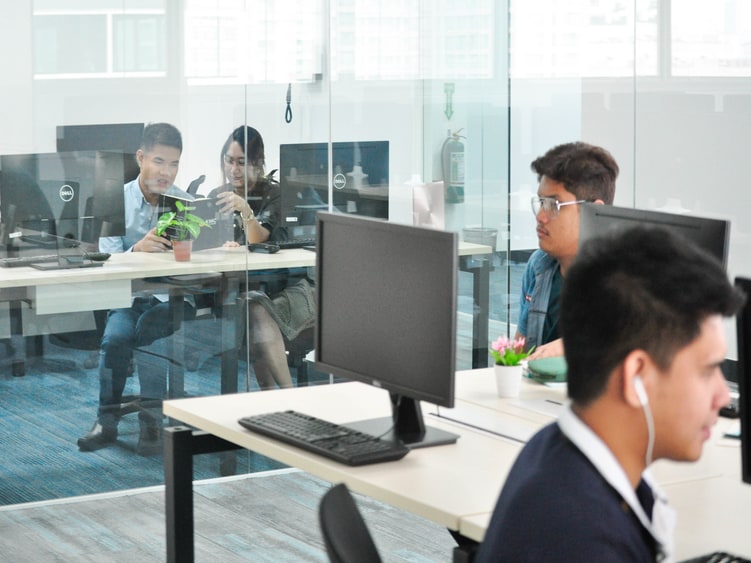 The IT-BPM sector continues to be one of the largest industries that make up the demand for office space. Despite a sharp decline in takeup from 2016 (485,000 sqm) to 2018 (289,819 sqm) BPOs still occupy a large sum of office space throughout Metro Manila.
As labor costs in countries such as the U.S., Singapore, and Australia continue to rise, companies that have expanded in other markets will find the low salaries in the Philippines attractive and practical. It has led these businesses to reinforce operations in the country. In fact, the demand for office space in the Philippines has already risen to a record-breaking high of 1.5 million sqm as of December 2018. It will continue to rise even in Q1 2019, with Metro Manila as the most sought-after destination at 74 percent.
IT-BPM locations outside of NCR have also begun to add new offices to its current stock. This is so it is able to meet the high demands for 2019. Expectedly, Iloilo (an IT-BPM Center of Excellence) will complete 46,100 sqm of office space before 2018 ends. The Cebu IT Park, on the other hand, is currently expanding further to accommodate more locators.
Industry Growth and Job Influx
The IT-BPM industry is the Philippines' primary economic driver, drawing in $22.1 billion in 2017. Projected revenue from the sector will grow further at an annual rate of 5.6% from 2016 to 2022. This will eventually reach an overall sum of $38.9 billion in 2022.
This consistent growth rate is complemented by an influx of jobs in the coming year. Currently, there are more than 1.35 million employees working under the IT-BPM industry. By 2022, this number is expected to reach 1.85 million. Additionally, IBPAP is also allocating a P5 billion fund for training potential IT-BPM employees for the coming year.
The future is bright for the IT-BPM sector in the Philippines. As incumbent locators continue to operate and expand, the country is ready equip new providers with the facilities, manpower, and environment necessary to thrive .